Gallery

Bonjour, je suis CB-95, vous etes dans ma galerie de fanart. Mes dessins sont parfois fait avec un modèle et parfois sans. Je colorise mes dessins avec "the gimp", et si quelqu'un peu me donner des petits conseils pour faire des meilleurs colos je suis la . j'espère que vous aurez du plaisir a regarder mes dessins. merci .
brollyssj4's gallery
Fan Art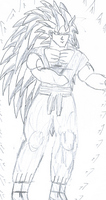 Ssj3 Goku
2007-02-26
DBZ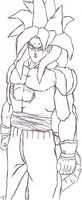 Ssj4 Goku
2007-02-19
DBZ
Dracaan
2007-02-06
DBZ

Brolly Ssj4
2007-02-05
DBZ
this is my first go at ssj4 brolly and in my opinion, it's a good drawing

Broku
2007-02-05
DBZ
this is the first time I've uploaded on supafan and i only did
it for a test. He is a mixture of brolly and goku.